4 Key People You Need As An Aspirant Leader
4 Key People You Need as an Aspiring Leader
Despite the illusion of fair and unbiased selection processes, it is often who you know that will get you a job. Why? Because, as humans we are hardwired to choose familiar people - people who share the same experience, beliefs, friends or qualifications. An introduction, reference or recommendation from a trusted colleague carries far more weight than one from someone you don't know or trust. 
So as an aspiring leader, who do you need throughout your career?
1. Mentor
We all know that we need a mentor. An experienced, generally older person who can provide sage advice to the inexperienced. Most of us don't get too far without one or two, or 12! This is an expert-novice relationship based on care, respect and a willingness to pass on knowledge.  If you don't already have a mentor to help you on your leadership journey, look within your network, your school, for one of these beautiful humans. They are the ones who, if you ask, will willingly share over a coffee with no expectation of anything in return.
2. Coach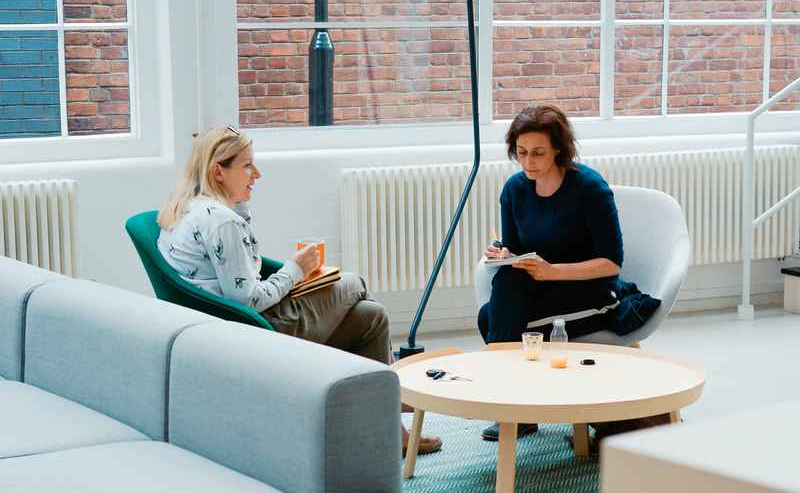 Naturally, as an executive coach, I'm a little biased about the value of a coach, a trained professional who has experience in goal setting and illuminating feedback. Coaches are essential if you're stuck and vital if you're a experienced practitioner who is in danger of becoming stale. They can work with you to turbocharge your leadership goals or they can help you work through challenges and issues. They have a unique and valuable external perspective and their only aim is to assist YOU to succeeed.
3. Networks
I don't mean those painful networking events that everybody loathes. Instead, these are the formal and informal connections with other people who have similar interests or needs to you. These could include everything from Facebook groups, to collegiate groups and professional associations. These communities are where you get to know what's going on and people get to know you. The most beneficial networks are the ones that you choose to belong to and contribute to. But you may also contribute to the formalised networks of your school or industry.
4. Sponsor
Sylvia Ann Hewlett introduced me to the idea of a sponsor in her book, Forget a Mentor, Get a Sponsor, and it revolutionised the way that I looked at career progression. The concept of sponsors is better understood and perhaps easier to identify in the corporate sector, but also definitely exists in education. If you have ever found yourself uttering, it's not what you know, it's who you know around here. Or perhaps it's just the boys club, or I can't break into the leadership team because there's a purple circle, then you could possibly be talking about the power of sponsorship. At its worst sponsorship can be seen as nepotism at its best it is a way of getting access to experiences and opportunities outside your current realm.
A sponsor is someone roughly two levels above you. So they are generally, outside your own school, someone who will put your name forward for opportunities. These career-enhancing opportunities would not generally be advertised or visible to you from your classroom or your current role. They can get you a place at the table where decisions are made.
A sponsor feels personally invested in the advancement of the protégé, the sponsor expands that person's visibility within the organization, models self-advancing behavior, and directly involves the protégé in experiences that will provide opportunities for career advancement. For instance, a sponsor may put their protégé's name on the table for a promotion, or have the power to advocate for their work when they are not in the room (or invited to the "important" meeting themselves). HBR
The sponsor believes in you and your capabilities. They have seen your presentation at an event, they have downloaded the resources you have shared in an online forum, they have witnessed to your contribution to networks or a association. They would like to align with you because it often makes them look good so they will take you under their wing - like level 2 menoting. They will put you forward for even bigger opportunities to be seen. However, they need you to succeed because if you do not, it reflects badly on their reputation.
But beware, don't assume that your line manager who loves you and gives you leadership roles within the school is also actively singing your praises outside the school - these people often have too much at stake if you succeed, and they actually don't want you to leave! Worse still - beware the leader who takes you with them when they go to a new situation, This is good for them but limits your visibility and impact
Who is on your team?
As an aspiring leader:
Are you being seen beyond your school (online, conferences, professional associations, networks)?
Do you have mentors?
Who is putting your name forward yond your school?
---
Launching into Leadership was created specifically for female teachers and educators and shows you what you really need to succeed as a leader.
Join us to discover the knowledge, tools and mindsets you need to confidently navigate your early leadership journey.
Join us for the only LIVE and in person workshop for 2023. Bookings close May 16th