Being Authentic
"I love your hair," drawled Pricilla from Texas. "Sooo great you have embraced your grey."
This was not the first time I have been congratulated for going grey. Embracing our natural 'sparkles' is quite the thing at the moment and to grow-out the dye we've been using every four weeks.
But here's the thing.
The shameful, inauthentic, embarrassing thing.
This grey is no more real than the deep brown before it or the gothic black of my 20's. It is 1000% man made – bleached and toned every few weeks and maintained in between with blue shampoo. As artificial and inauthentic as it comes.
Here's the deal – I have been very grey since my mid 20's at my temples. It could be covered by curls and a dose of supermarket magic. It slowly crept backwards and a more serious professional was required regularly to tame it, but it remained dark brown at the crown and back.
Then my hair changed. It fell out. First with stress, then later with menopause, leaving fine wispy old lady hair. The curls were gone so they could no longer disguise the regrowth. I was left with a two-tone 'do' that would look awesome on George Clooney, but not me. Eventually and serendipitously blue/grey became fashionable for hip youngsters and finally I was ready to embrace the grey (being hip and young and all!).
Well – bugger me – who knew it involved hours of bleaching and planet destroying chemicals to get this!!
Do I love it? Hell Yeah!
Is it worth the time, effort, money and aforementioned destruction? Probably not.
It does however give me three uninterrupted hours with my lifelong friend Cam, my hairdresser, one of the only people who truly knows the authentic Jen.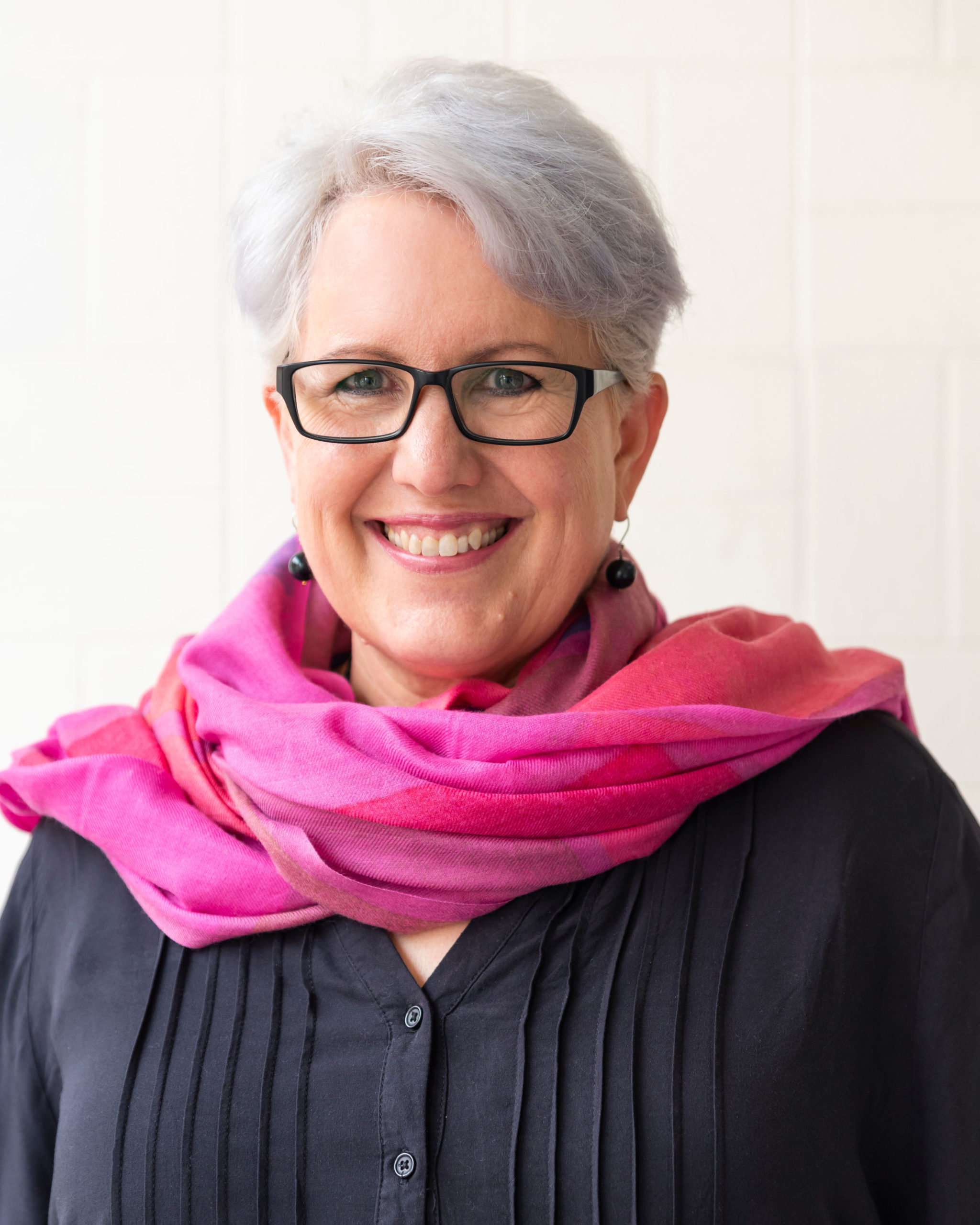 Hello there! I am Jenny Cole - Coach, Consultant and Cheerleader. I work with women to create careers,  workplaces and lives that allow them to flourish.
I love nothing better than watching smart, capable but overwhelmed women step confidently into their best self and truly succeed.
I am endlessly curious with two successful businesses behind me. My blog shares what I see, what I know and random musings.
Join me on social media...
Positively Beaming on Facebook
Positively Beaming - For Wildly Wonderful Women Facebook Group
Positively Beaming Jenny on Instagram
Jenny Cole on LinkedIn