In this download I quickly dispel your misconceptions about what real leaders do, or what makes a good leader.
 Don't let these common myths about what makes a leader stop you from launching your leadership career
 You are enough! Don't believe me?
Let me show you..
>>Download now and get started.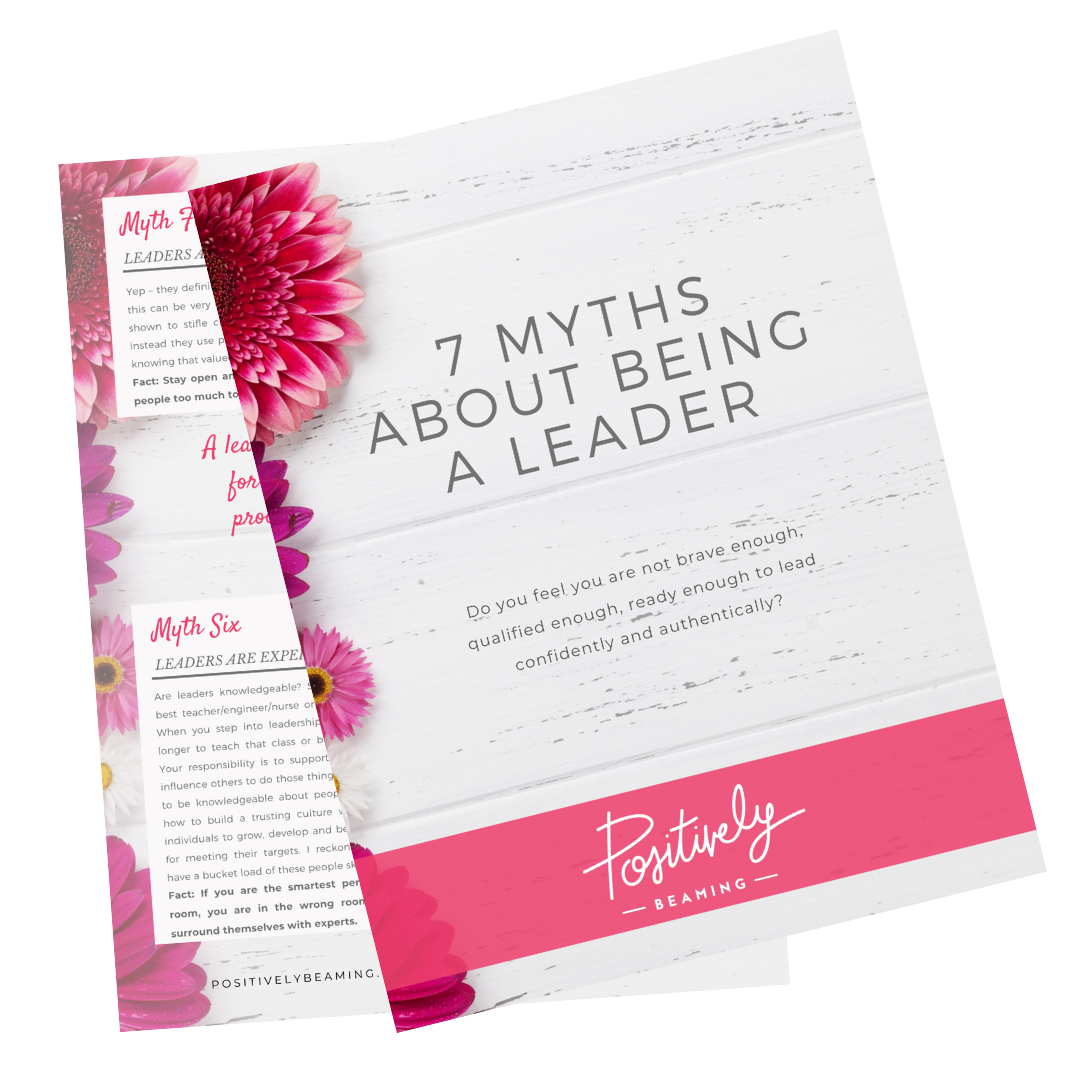 We hate spam too. Unsubscribe at any time.

I have spent a long time doubting myself as a leader. Your workshops helped me see I do have strengths and it's ok that my way of being and leadership doesn't need to be the same as someone else's to be ok. There aren't enough words to say how much I appreciate that belief. You are making such a difference in so many lives, thank you for all you do.
Christine Brown


I am a mess of glorious imperfections stitched together with good intentions. An accredited executive coach, facilitator, educator and mother to Charlie the Cavoodle. I am a recovering school Principal so I know first hand what it feels like to be frazzled, overwhelmed and leading in a way that felt hard!
I don't want you to make the same mistakes as me - trust me they were brutal. So I share my wisdom through coaching, leadership development and professional learning for women.

I believe that the world is always ready for a little more joy.
I support sassy, smart leaders, aspirants and teachers, guiding them to:
develop the confidence to lead with in a way that feels authentic to them by busting a few myths about leadership,

design and create the career they deserve, or

simply (re)discovering who they are at their best - who they were before they got buried in the busy-ness.
...and do all that in a way that does not come at the expense of your wellbeing.
Positively yours,
Jenny
Are you a teacher, aspiring to leadership roles in schools,
and feel you are not quite ready?